Notes on the 2014/2015 Season: All teams 1st game on Sunday, Sept 7th 2014.
Schedules will be posted for the whole season including playoffs.

Junior Division Times are Fridays at 8:00, 9:00 and 10:00pm

Intermediate and Masters times are Sundays at 5:30, 5:45, 6:30, 6:45, 7:30 and 9:30pm. The schedule will rotate games through these timeslots.

There will be 23 regular season games and 3 round robin playoff games for all teams in all 3 divisions. Following the round robin there will be Semi Finals and Championship games in the 3 divisions.

Games will be 16 minute periods with a 3 minute warmup. The 3 minutes will be posted on the clock and the puck will be dropped to start the game so teams must be ready to play when it hits 0:00.

We are still looking for players in the Masters division - talk to your "over 50" friends (even if they play in the Junior division)

Players from Intermediate who are over 50 can play Masters for $300 because the schedule is on the same night and it may average out to playing only 2/3 of the games.
Come Join our Facebook Group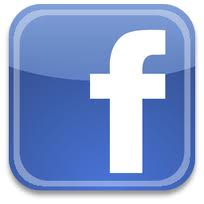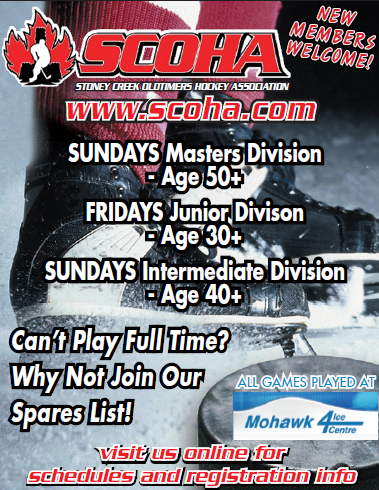 Players Registered so far as of August 14th:
Junior 84 6 Goalies Full +5 on waiting list
Intermediate 84 6 Goalies Full +3 on waitling list
Masters 80 6 Goalies 4 spots open
How to Join
From the home page select the
'REGISTRATION'
tab and follow the instructions or click here:
sign up online now
!!
Pay by Credit Card with Paypal - no Paypal account required !
2014/2015 Junior Standings
| | | | | | | |
| --- | --- | --- | --- | --- | --- | --- |
| Team Name | Win | Loss | Ties | Points | For | Against |
| RedWings | 0 | 0 | 0 | 0 | 0 | 0 |
| BlackHawks | 0 | 0 | 0 | 0 | 0 | 0 |
| Flyers | 0 | 0 | 0 | 0 | 0 | 0 |
| Bruins | 0 | 0 | 0 | 0 | 0 | 0 |
| Blues | 0 | 0 | 0 | 0 | 0 | 0 |
| Oilers | 0 | 0 | 0 | 0 | 0 | 0 |
2014/2015 Intermediate Standings
| | | | | | | |
| --- | --- | --- | --- | --- | --- | --- |
| Team Name | Win | Loss | Ties | Points | For | Against |
| Kings | 0 | 0 | 0 | 0 | 0 | 0 |
| Avalanche | 0 | 0 | 0 | 0 | 0 | 0 |
| BlackHawks | 0 | 0 | 0 | 0 | 0 | 0 |
| Sharks | 0 | 0 | 0 | 0 | 0 | 0 |
| Penguins | 0 | 0 | 0 | 0 | 0 | 0 |
| Bruins | 0 | 0 | 0 | 0 | 0 | 0 |
2014/2015 Masters Standings
| | | | | | | |
| --- | --- | --- | --- | --- | --- | --- |
| Team Name | Win | Loss | Ties | Points | For | Against |
| Canadiens | 0 | 0 | 0 | 0 | 0 | 0 |
| Devils | 0 | 0 | 0 | 0 | 0 | 0 |
| Stars | 0 | 0 | 0 | 0 | 0 | 0 |
| Sharks | 0 | 0 | 0 | 0 | 0 | 0 |
| Flyers | 0 | 0 | 0 | 0 | 0 | 0 |
| Sabres | 0 | 0 | 0 | 0 | 0 | 0 |