Come on up to the Lookout Sports Lounge before and/or after your games on Fridays and Sundays to enjoy your 1/2 price wings and $9.99 Large Pepperoni Pizza.
Check out our other daily features and special NHL and NFL features.
Come Join our SCOHA Facebook Group or follow us on Twitter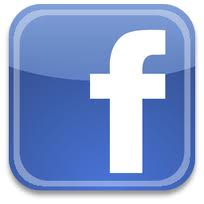 Three weeks in we have waiting lists and spares lists in all three divisions.
How to Join as a spare or get on the waiting list (register):
From the home page select the
'REGISTRATION'
tab and follow the instructions or click here:
sign up online now
!!
Pay by Credit Card with Paypal - no Paypal account required !
2014 Junior
| | | | | | | |
| --- | --- | --- | --- | --- | --- | --- |
| Team Name | Win | Loss | Ties | Points | For | Against |
| Oilers | 4 | 0 | 1 | 9 | 19 | 15 |
| Flyers | 3 | 1 | 1 | 7 | 14 | 8 |
| Blues | 3 | 1 | 1 | 7 | 22 | 18 |
| RedWings | 1 | 3 | 1 | 3 | 15 | 16 |
| Bruins | 1 | 3 | 1 | 3 | 14 | 18 |
| BlackHawks | 0 | 4 | 1 | 1 | 11 | 20 |
2014 Intermediate
| | | | | | | |
| --- | --- | --- | --- | --- | --- | --- |
| Team Name | Win | Loss | Ties | Points | For | Against |
| Avalanche | 4 | 0 | 1 | 9 | 21 | 6 |
| BlackHawks | 3 | 2 | 0 | 6 | 12 | 17 |
| Penguins | 2 | 2 | 1 | 5 | 15 | 13 |
| Sharks | 1 | 2 | 2 | 4 | 16 | 10 |
| Kings | 1 | 2 | 2 | 4 | 17 | 16 |
| Bruins | 1 | 4 | 0 | 2 | 10 | 29 |
2014 Masters
| | | | | | | |
| --- | --- | --- | --- | --- | --- | --- |
| Team Name | Win | Loss | Ties | Points | For | Against |
| Sharks | 3 | 0 | 2 | 8 | 16 | 13 |
| Devils | 3 | 1 | 1 | 7 | 19 | 12 |
| Flyers | 2 | 2 | 1 | 5 | 15 | 14 |
| Canadiens | 2 | 3 | 0 | 4 | 15 | 12 |
| Stars | 2 | 3 | 0 | 4 | 11 | 17 |
| Sabres | 1 | 4 | 0 | 2 | 7 | 15 |