Attention all SCOHA Players! The 2014/2015 season is fast approaching and we are looking forward to continuing our partnership together and making this the best season yet.
Come on up to the Lookout Sports Lounge before and/or after your games on Fridays and Sundays to enjoy your 1/2 price wings and $9.99 Large Pepperoni Pizza.
Check out our other daily features and special NHL and NFL features.
Come Join our SCOHA Facebook Group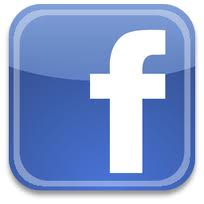 Players Registered so far as of August 14th:
Junior 84 6 Goalies Full +4 on waiting list
Intermediate 84 6 Goalies Full +6 on waitling list
Masters 84 6 Goalies Full
How to Join
From the home page select the
'REGISTRATION'
tab and follow the instructions or click here:
sign up online now
!!
Pay by Credit Card with Paypal - no Paypal account required !
2014/2015 Junior Standings
| | | | | | | |
| --- | --- | --- | --- | --- | --- | --- |
| Team Name | Win | Loss | Ties | Points | For | Against |
| Flyers | 2 | 0 | 0 | 4 | 7 | 3 |
| Oilers | 2 | 0 | 0 | 4 | 8 | 6 |
| RedWings | 1 | 1 | 0 | 2 | 9 | 6 |
| Blues | 1 | 1 | 0 | 2 | 6 | 7 |
| Bruins | 0 | 2 | 0 | 0 | 4 | 9 |
| BlackHawks | 0 | 2 | 0 | 0 | 8 | 11 |
2014/2015 Intermediate Standings
| | | | | | | |
| --- | --- | --- | --- | --- | --- | --- |
| Team Name | Win | Loss | Ties | Points | For | Against |
| Avalanche | 2 | 0 | 0 | 4 | 8 | 1 |
| Penguins | 1 | 0 | 1 | 3 | 7 | 4 |
| Kings | 1 | 1 | 0 | 2 | 7 | 5 |
| Bruins | 1 | 1 | 0 | 2 | 5 | 8 |
| Sharks | 0 | 1 | 1 | 1 | 4 | 5 |
| BlackHawks | 0 | 2 | 0 | 0 | 2 | 10 |
2014/2015 Masters Standings
| | | | | | | |
| --- | --- | --- | --- | --- | --- | --- |
| Team Name | Win | Loss | Ties | Points | For | Against |
| Devils | 1 | 0 | 1 | 3 | 7 | 5 |
| Sharks | 1 | 0 | 1 | 3 | 6 | 5 |
| Flyers | 1 | 1 | 0 | 2 | 7 | 5 |
| Canadiens | 1 | 1 | 0 | 2 | 9 | 6 |
| Stars | 1 | 1 | 0 | 2 | 5 | 9 |
| Sabres | 0 | 2 | 0 | 0 | 4 | 8 |