2014/2015 Championships
Masters
Intermediate
Junior

5

vs.

4

4 vs. 0
0vs. 6
Champs
Masters:

Intermediate:

Junior:

---
9th Annual Charity Golf Tournament
Sat May 23rd 2015
Come Join our SCOHA Facebook Group or follow us on Twitter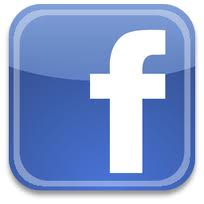 How to Join as a spare or get on the waiting list (register):
From the home page select the
'REGISTRATION'
tab and follow the instructions or click here:
sign up online now
!!
Pay by Credit Card with Paypal - no Paypal account required !
2015 Junior Playoffs
| | | | | | | |
| --- | --- | --- | --- | --- | --- | --- |
| Team Name | Win | Loss | Ties | Points | For | Against |
| RedWings | 3 | 0 | 0 | 6 | 9 | 3 |
| BlackHawks | 2 | 1 | 0 | 4 | 7 | 5 |
| Bruins | 1 | 1 | 1 | 3 | 10 | 8 |
| Oilers | 1 | 1 | 1 | 3 | 9 | 8 |
| Flyers | 0 | 2 | 1 | 1 | 7 | 11 |
| Blues | 0 | 2 | 1 | 1 | 5 | 12 |
2015 Intermediate Playoffs
| | | | | | | |
| --- | --- | --- | --- | --- | --- | --- |
| Team Name | Win | Loss | Ties | Points | For | Against |
| Avalanche | 3 | 0 | 0 | 6 | 14 | 3 |
| Sharks | 3 | 0 | 0 | 6 | 13 | 3 |
| Kings | 2 | 1 | 0 | 4 | 13 | 5 |
| Bruins | 1 | 2 | 0 | 2 | 6 | 10 |
| Penguins | 0 | 3 | 0 | 0 | 1 | 12 |
| BlackHawks | 0 | 3 | 0 | 0 | 4 | 18 |
2015 Masters Playoffs
| | | | | | | |
| --- | --- | --- | --- | --- | --- | --- |
| Team Name | Win | Loss | Ties | Points | For | Against |
| Devils | 3 | 0 | 0 | 6 | 14 | 6 |
| Stars | 2 | 1 | 0 | 4 | 13 | 10 |
| Flyers | 2 | 1 | 0 | 4 | 10 | 10 |
| Sharks | 1 | 2 | 0 | 2 | 8 | 8 |
| Sabres | 1 | 2 | 0 | 2 | 10 | 17 |
| Canadiens | 0 | 3 | 0 | 0 | 12 | 16 |
2015 Junior Reg Final
| | | | | | | |
| --- | --- | --- | --- | --- | --- | --- |
| Team Name | Win | Loss | Ties | Points | For | Against |
| Oilers | 16 | 5 | 2 | 34 | 91 | 67 |
| Flyers | 12 | 9 | 2 | 26 | 76 | 62 |
| RedWings | 9 | 9 | 5 | 23 | 85 | 74 |
| Bruins | 8 | 10 | 5 | 21 | 75 | 68 |
| Blues | 8 | 13 | 2 | 18 | 85 | 107 |
| BlackHawks | 7 | 14 | 2 | 16 | 60 | 88 |
2014 Intermediate Reg Final
| | | | | | | |
| --- | --- | --- | --- | --- | --- | --- |
| Team Name | Win | Loss | Ties | Points | For | Against |
| Avalanche | 17 | 3 | 3 | 37 | 107 | 41 |
| Sharks | 9 | 8 | 6 | 24 | 84 | 69 |
| Kings | 8 | 7 | 8 | 24 | 79 | 83 |
| Penguins | 9 | 10 | 4 | 22 | 70 | 69 |
| Bruins | 8 | 13 | 2 | 18 | 85 | 107 |
| BlackHawks | 6 | 16 | 1 | 13 | 62 | 117 |
2014 Masters Reg Final
| | | | | | | |
| --- | --- | --- | --- | --- | --- | --- |
| Team Name | Win | Loss | Ties | Points | For | Against |
| Flyers | 15 | 6 | 2 | 32 | 84 | 64 |
| Sabres | 13 | 8 | 2 | 28 | 66 | 60 |
| Devils | 11 | 7 | 5 | 27 | 78 | 56 |
| Canadiens | 10 | 13 | 0 | 20 | 72 | 70 |
| Sharks | 7 | 14 | 3 | 17 | 72 | 86 |
| Stars | 6 | 14 | 2 | 14 | 68 | 105 |